Column for the Yes Edinburgh South magazine. Informal, tabloid-style writing, largely pitched at Yes pals who are disappointed with the way the SNP have run to the right.
The next upcoming challenge for the Yes movement is keeping a pro-independence majority in Holyrood. And to ensure as many of the organised political voices in our movement have a platform in the Scottish Parliament.
I find SNP members more progressive than their party leadership: backing a Green New Deal, a National Energy Company, land reform, Council Tax replacement and rent controls. But since 2014, there's been little done to challenge establishment power.
Even promises squarely in the government's programme – closing the education attainment gap, affordable housing and childcare – have fallen short, adopting Tory ideas like league tables, funneling public money to private companies with PFI-style dodges, rent guarantee schemes and Help To Buy which keeps house prices artificially high.
Public servants have had applause, but little real compensation for their staggering necessary work.
2016-2021 has seen working people near the back of the SNP leadership's priorities. Worse, Charlotte Square lobbyists have written the economic policy base of an independent Scotland – the Growth Commission. Its prescriptions are much like a mini-me UK.
Politically, it divides the Yes movement between those who seek independence to transform society, and those who want to keep things much the same. Anti-austerity campaigners and parties – crucial to getting anywhere near 45% in 2014 – cannot endorse or campaign on an independence programme of continuing economic misery.
Instead, we can reflect the movement's diversity and outlook in Holyrood.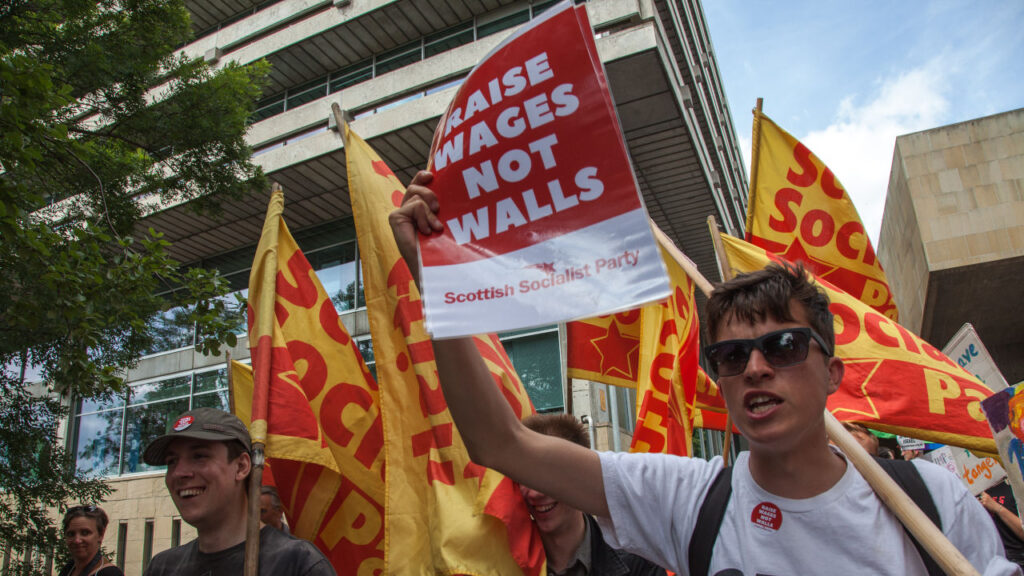 I advocate that progressive Yes supporters use their 2021 list vote wisely – vote Scottish Socialist Party. You'll get a dedicated force to fight poverty, represent and deliver for working class people, and continue the drive towards the full powers of independence.
Yes supporters can keep the SNP honest on policy, have a variety of independence voices in Holyrood, and keep the hopeless, helpless UK-wedded Tories on the back foot.
Feature Photo: Craig Maclean