THE Scottish independence referendum campaign changed me.
It wasn't one moment that did so, it was a large collection of individual moments that, only when seen from afar, clearly changed my life. 2014 was the year I became a political activist worth a damn. It was also the year the paranoid proved to be prophets.
The referendum empowered Scotland's civic debate in a way that has never been seen. Even if you were one of the few who didn't turn out, it was remarkably difficult to not be at least partially engaged by it.
From the Yes perspective, it was a participative, inclusive and empowering process – civic networks of all kinds sprang up almost from nowhere: from Yes Scotland regional groups in every town and village, open events organised by each of the political parties, Women for Independence, national cross-society minority groups, artists and creatives and dozens more.
This became systemic and themes emerged throughout the movement: the meeting of people who came from different backgrounds and didn't realise they had so much in common.
The tale is similar throughout, the disempowered finding their voice, projecting it with cheap gazebos, fold-down tables, self-made leaflets, newspapers, hired halls, invited speakers and reaching out across Scotland – covering a variety of pro-independence arguments.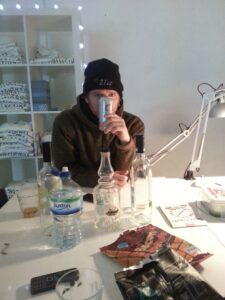 The internet was the glue, quickly transforming the isolated into the connected. We found an untapped talent for activism. And certainly, Yes Edinburgh North & Leith (YENL) activists became a permanent fixture at their local hubs and doors across the community.
It was a year of, blips and bumps aside, inexorable climbing towards independence. From spending Hogmanay in the National Collective art cave dungeon cum planning facility to fixing their accursedly slow website, and then jumping straight in after getting much, much better at face to face persuasion, discussion, holding events and organising YENL's canvassing and data collection facilities. It was a year of transformation.
The canvassing was an awful lot of fun. I wasn't expecting it to be – I had visions of reaching people's doors, slurring my words and falling over in dread and horror. After the first couple of doors, and learning your brief, this didn't happen.
Plenty of people from YENL, local RIC, and independent Highlands MSP John Finnie turned up and hit the local doors. As the campaign continued, more and more people turned up to help – and the Leith & Pilton numbers continued to look more promising.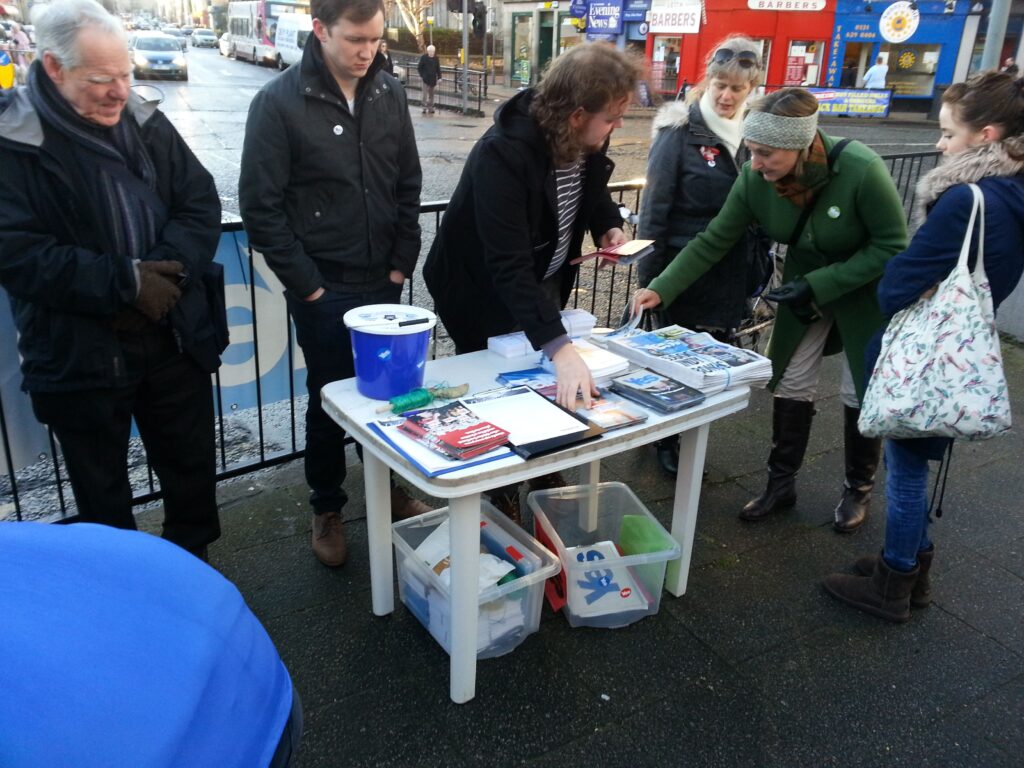 YENL got very well organised – collecting funds for a campaign office in the heart of Leith, we opened a shop full of Yes merchandise on Easter Road. My job was to organise and prepare canvass packs, and enter the data after every day's canvassing into the often broken YesMo canvassing data system.
I encouraged notes on the canvassing sheets, so I could send follow-up letters from the campaign office.
I made a ton of friends – I made more friends in two years than I've made in the previous 31. I joined a political party, the Scottish Socialist Party, after their street activism against the bedroom tax.
My favourite moment in the campaign was when organising a Scottish Socialist Party public meeting on the Socialist case for Independence – Jim Sillars, Maggie Chapman and Colin Fox in the Eric Liddell centre in Edinburgh.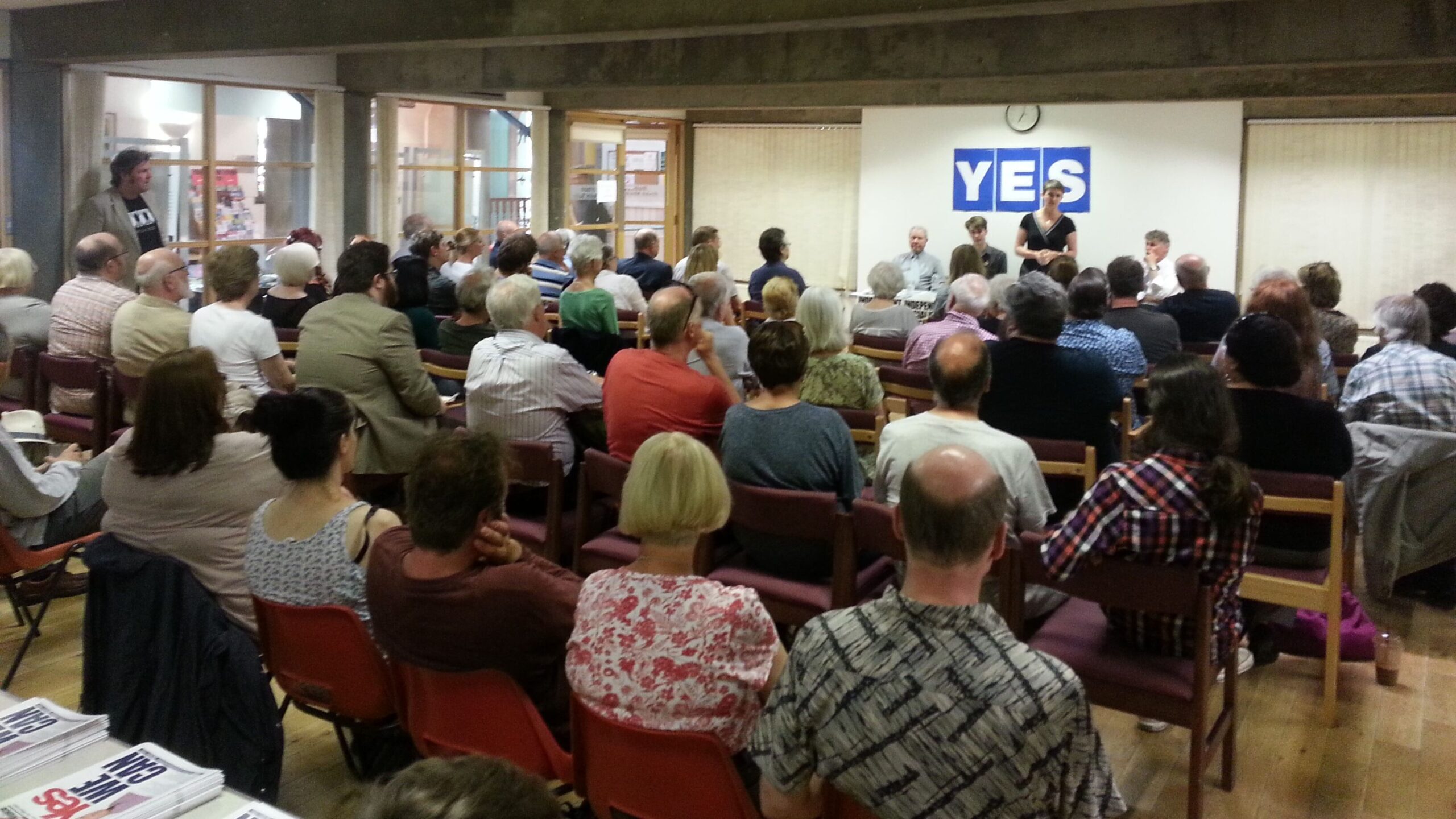 It was the hottest day of the year – and with 10 minutes to go, the room was empty. The clock struck 7pm and people started pouring in. We'd set out 80 seats, and quickly realised it wasn't going to be enough.
Ignoring every health and safety regulation on room space, the meeting organisers sprang into action and gathered as many other chairs from the other rooms that could be spared and packed them in.
We set up a table with water and cups – and asked people to let us know if they needed water – to alleviate the heat.
Over a 110 people packed into a sweltering wee room, with more having to be turned away, to talk about socialism in an independent Scotland – in Morningside. That was the moment when I thought we could win the referendum, the ground was changing beneath our feet, and everything we knew was wrong.
I kept occasional notes in a diary: "I look around me in the Yes campaign and see aspiration to make life better. I look across at the No campaign, and see those saying it'll only get worse."
"I keep wondering how Nicola Sturgeon keeps answering the same damn questions over and over and over. I resolve never to stand for office."
On Danny Alexander: "I could watch him being butt-stomped into a bed of nails all day and not feel a flicker of emotion."
"The amount of amazing work I see from this campaign continues to astound and humble me. The key debate is permanent transformation. The Scottish National Party push optimism and self-belief.
"National Collective push imagination, fun and vitality. The Scottish Socialist Party push equality justice through a socialist platform. The Scottish Green Party push local governing and economy. Women For Independence create a grand space for the 52 per cent, reinvigorating gender politics.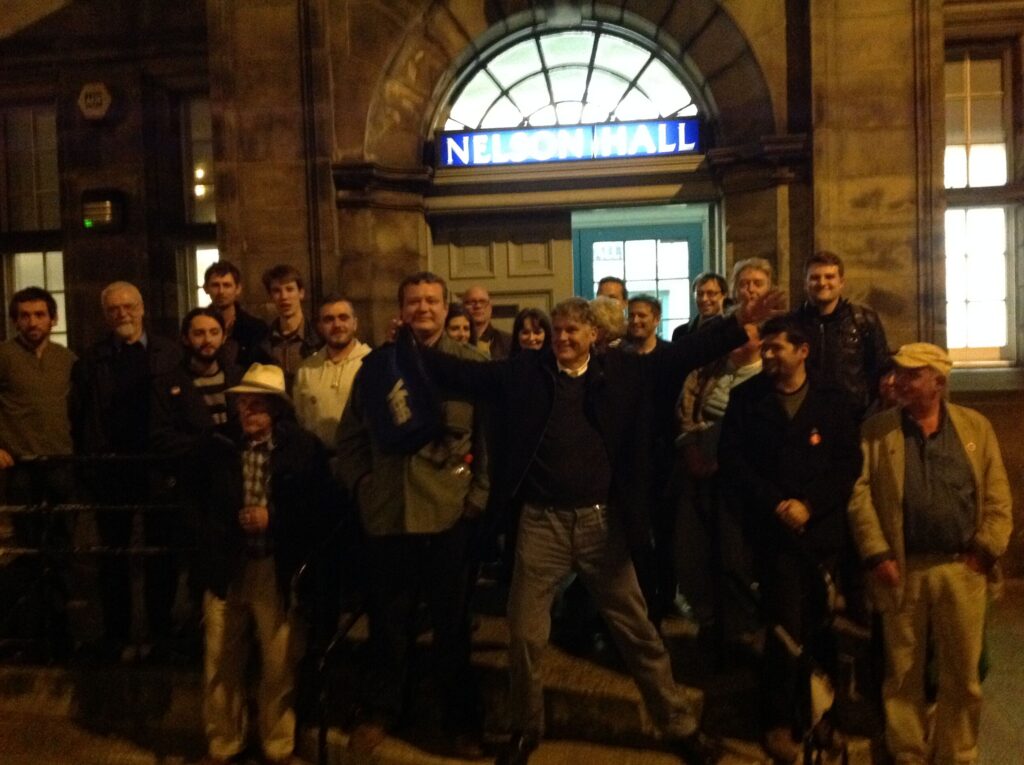 "Labour for Indy seek to bring their party back. Common Weal brings out radical economics and affirming social policy. Radical Independence creates a space for a broad left movement.
"All of them. Every damn one of them puts boots on the ground. Speakers on the street, in our town halls, at doors and in our lives. We have not seen the campaign's like before. And win or lose, Scotland will be better for having this engaged army of transformers."
The referendum campaign changed me, and it changed Scotland. And no-one I know wants to go back in the box.